Zarina Hashmi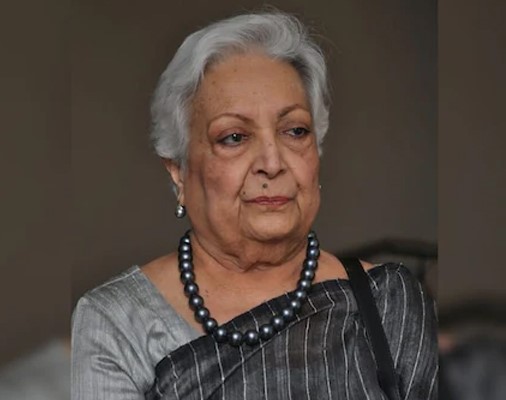 One of India's most eminent artists, Zarina Hashmi was born in Aligarh, Uttar Pradesh, India. She graduated from Muslim University in 1958 before she got into studying printmaking in India and then abroad. During 1963 - 19 67 she studied printmaking with S. W. Hayter and Krishna Reddy at Atelier 17 in Paris, and in 1974 studied block printing at Toshi Yoshido's studio in Tokyo having been granted the Japan Foundation Fellowship.
Zarina's works cover from a minimal drawing to printmaking and sculpture which suggests and explores the idea of home, distances, trajectories, influenced by her own extensive travels. The study of mathematics and her fascination for architecture is something that reflects in the use of geometry and the structural depiction of her works. She also uses visual elements from Islamic religious decorations, especially the regular geometry that denotes a lot of Islamic architecture.
Zarina Hashmi's work has been widely exhibited in galleries across India and abroad. She has exhibited at some of the leading galleries such as Gallery Espace, New Delhi; Galerie Jaeger Bucher, Paris; Museum of Modern Art, New York; Mills College Museum, Oakland, California; Alana Gallery, Oslo , etc. Her first retrospective exhibition was held at the Hammer Museum, Los Angeles in 2012. The exhibition subsequently travelled to Solomon R. Guggenheim Museum in New York and the Art institute of Chicago.
Zarina Hashmi was one of the represented artists in the 54th International Art Exhibition, Venice Biennale ( 2011 ). Zarina's work has been exhibited in numerous books and catalogues including Expansion –Resonance published by Gallery Jaeger Bucher, Paris ( 2009 ); Zarina: Weaving Memory by Bodhi Art, Mumbai ( 2007 ); Counting 1977-2005 published by Bose Pacia, New York ( 2005 ). Including several awards and acclamations she received the President's Award in India for Printmaking.