Francis Newton Souza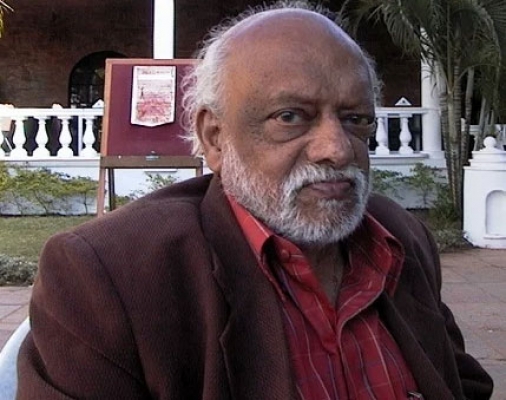 Francis Newton Souza is considered one of India's most significant Modern painters. A mentor and a genius to several artists and friends, Souza was known for his bold and strong figurative, his line drawings during the 1950's and 60's was extensively famous. He was born in the year 1924 in Goa, India and then moved to Mumbai along with his mother for his academics. He studied at St. Xavier's High School run by Jesuit priests during those days, and this is where he was first introduced to studying oleographs, developed a keen interest in drawing and prints and pictures that were imported from Europe. As a student he was gifted yet a rebel by nature, he was suspended from attending school for having drawn pornographic drawings on the walls of the school washroom. And very interestingly in his art college days at Sir J.J. School of Art in Mumbai, he was suspended again along with 21 students for being part of Gandhi's Quit India Movement.
In his career of over seven decades, one sees similarity in themes and motifs, including female nude, Christianity and the distinction between good and evil. The amalgamation of his works is instinctive, sometimes vicious and evokes sensuality and sexuality. Faint resemblance of stained-glass windows, and use of vibrant colours intensify religious representation.
F. N. Souza was the co-founded the Progressive Artists' Group in Mumbai, along with the other founding members, which included S.K. Bakre, K.H. Ara, H.A. Gade, S.H. Raza and M.F. Husain. Although they all had varied styles yet they unanimously agreed to classify the denotation of Modern art in India and introduced a vocabulary to this new language.