Vikash Kalra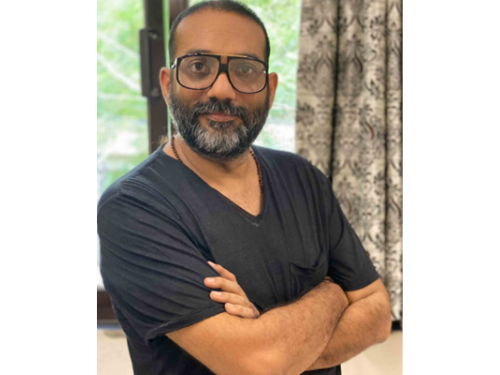 Vikash. Kalra, born in Delhi in 1973, completed his graduation from Delhi University in Commerce. A self-taught artist, Vikash firmly believes that art is an organic entity and one who passion for art can learn from it like an organic experience and with sustained dedication and hard work, become a practitioner. Painting is life for him. It makes him feel joyous. The more he paints, the more he wants to paint. When he started his journey as a painter, he was not aware about the outcomes and his perspective of understanding paintings was different from the results he got. He first painted his thoughts and feelings but with a passage of time, he found out that he was also trying to express himself and his surroundings. He was also escaping the illusions which surrounded him for years.
He never gets exhausted while painting. With the course of time he learnt a lot and it provided him some amount of wisdom; the wisdom to forget and forgive everything, the wisdom to get lost in the process. He finds no obstacles in this path. As he says, 'Every time I paint, I float like a boat, it doesn't require any effort, and it doesn't require any kind of force. For me painting a philosophy which my mind feels and heart understands.' With painting, Vikash has inclined towards spirituality. In the event of any illusion, he takes refuse in art which opens him to clarity on things and new possibilities in life.
For him paintings are a medium of telling stories and this is one thing he aims for. He looks for the emotions and energy more than the subjects. He looks to catch the emotions and allow the viewer to connect with those emotions. His practicing yoga and meditation also gives him energy for doing brush strokes more efficiently.
Known for his fluid, abstract paintings and sculptures, Vikash Kalra explores difficult themes in his works. And his works, according to critic exhibit a subliminal quality. He counts masters such as Pablo Picasso and F.N. Souza amongst his early influences.
The artist's works have been widely exhibited across India and are held in several private and corporate collections. He lives in New Delhi with his wife and two children. His other hobbies include music. As a music lover, he has a good collection of musical instruments procured from different parts of the country and he plays them occasionally as well.