Shovin Bhattacharjee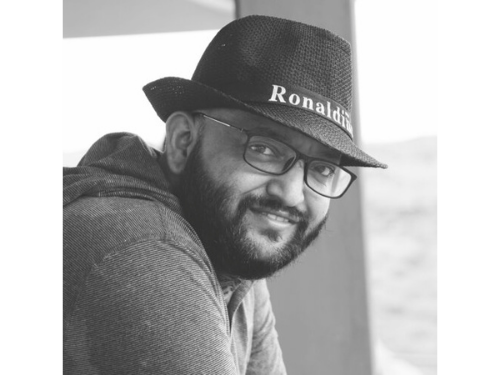 Born in 1976 in Shillong, Shovin works in the medium of stainless steel, aluminum, and wood.
His sculptural works and installations usually capture the artist's self-portrait interacting with the cuboid structures that are a metaphor for the city. Shovin's paintings are primarily created in acrylic and charcoal on canvas. Thematically they deal with animal life engaging with urbanity.
Shovin also creates NFT works, through which he indicates that creating digital work takes as much effort and dedication as it does to paint or sculpt. One can see that he has created an entire composition based on the plight of the common man, the lowest 'denominator' on the rung of society, the rickshaw-puller who was quite crushed by the weight of deprivation with little or no access to basic facilities. One can gauge that the artist has his heart in the right place when it comes to speaking about the dispossessed, whether it is humankind, wildlife or the world at large. Shovin lives and works from Delhi.