Amitava Das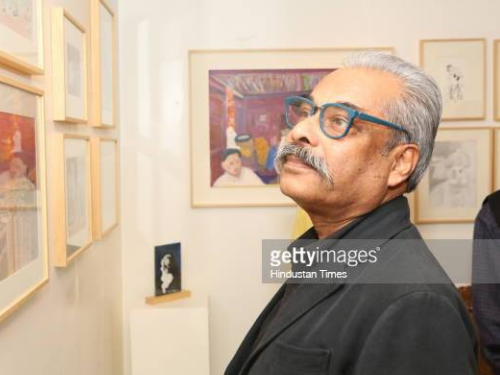 Born in 1947 at Delhi, Amitava Das studied Drawing and Painting at College of Art, New Delhi. All his canvases have a common striking quality that emphasizes on the background and the layers of colours painted on the surface through which the subjects emerge.
Amitava's work has long represented his environmental concerns, his man and nature themes have become popular over the years. Of late his works represent more of abstraction but continued to relate with nature which is one of his prime concerns. His abstraction works have both its inception as well as direction to invoke our sensibilities. Later he did works that portrayed violence and vulgar materialism and consumerism of modern times.
Working with a variety of mediums, the artist uses watercolours, oils, and pastels to portray his innermost feelings and thoughts influenced by the world around him. His works have been represented by international galleries like the Art Gallery Of New South Wales, Sydney and also exhibited at several public places - National Gallery of Modern Art, New Delhi, Bharat Bhavan, Bhopal, Punjab Museum, Chandigarh, Lalit Kala Akademi, New Delhi.